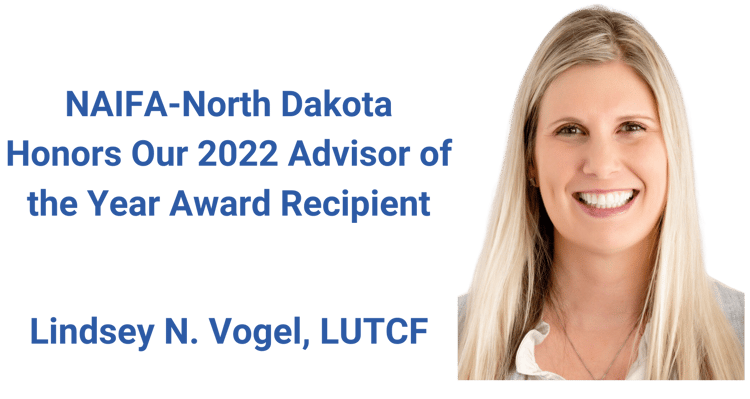 We honor the 2022 NAIFA-North Dakota Advisor of the Year, Lindsey Vogel, LUTCF.
Lindsey Vogel, LUTCF, joined NAIFA in 2014, shortly after joining her father's firm, Witthauer Financial Group. She was an active NAIFA member from the very beginning of her career attending NAIFA's annual Performance + Purpose conference every year. Lindsey served as NAIFA-Central YAT Chair as well as NAIFA-North Dakota YAT Chair from 2014-2017. After serving in various local board positions including two years as NAIFA-Central President, she joined the North Dakota board in 2017 and was elected to the Secretary-Treasurer role in 2022. Lindsey would have been a 3rd generation NAIFA-North Dakota President in 2024.
Gone from this life all too soon, we miss Lindsey, and we cannot think of a better way to honor her service to NAIFA and to our industry.