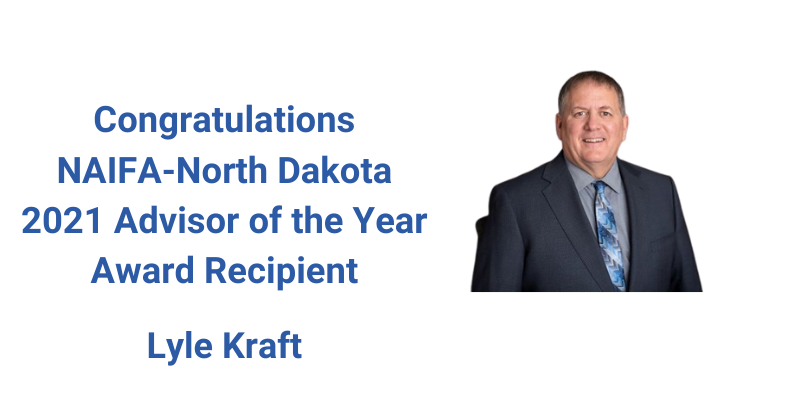 CONGRATULATIONS to NAIFA-North Dakota's 2021 Advisor of the Year, Lyle Kraft.
Lyle Kraft is an investment advisor located in Minot, North Dakota. Currently a registered advisor at Principal Securities, Inc, Kraft has 15 years of practice as a financial advisor. Kraft holds Series 65 and Series 63 licenses, which qualify the advisor as both a securities agent and an investment advisor representative. Kraft is registered to operate based out of North Dakota.
Lyle has been a loyal member of NAIFA since 2006. Lyle has served on multiple committees as chair, has served as a board director, is a Leadership In Life Institute graduate, and is continuing his legacy as President of NAIFA-North Dakota for another year. Lyle has a desire to see NAIFA continue to succeed and to continue to protect the insurance and financial services industry.