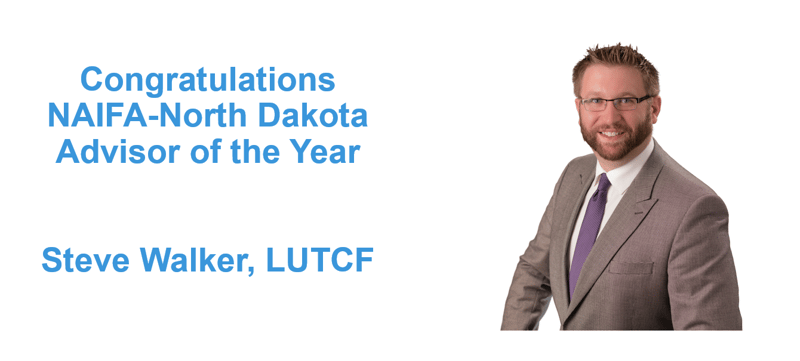 CONGRATULATIONS to NAIFA-North Dakota's 2020 Advisor of the Year, Steve Walker.
Steve Walker, LUTCF, started his career in the insurance and financial services industry straight out of North Dakota State University (NDSU) in 2008. Steve excelled as the starting Quarterback for the NDSU Bison and earned numerous awards over his playing career from 2004 -2007. Steve brought his passion for success from the football field to the insurance industry, because of the impact that it has on consumers, his fellow team members, and colleagues. Steve is the Principal for Gate City Insurance Agency in Fargo, North Dakota. Steve and his team are focused on property/casualty, and life insurance solutions for customers. Steve has earned numerous production accolades, and currently leads a team that is focused on providing a WOW Experience for every customer. Steve's passion for servant leadership shows through with his ability to connect with all the team members within their agency, as well as customers, having the desire for everyone get to their full potential in life.

Steve joined NAIFA in 2009, earned the Fargo-Moorhead 'Rising Star' award in 2010, and has been an active member since day one. Serving on multiple committees as chair, a board director, and currently the 2020 President for NAIFA-North Dakota, Steve has a desire to see NAIFA continue to succeed and to continue to protect the insurance and financial services industry.